Truth? B Tech for dog handler job in IIT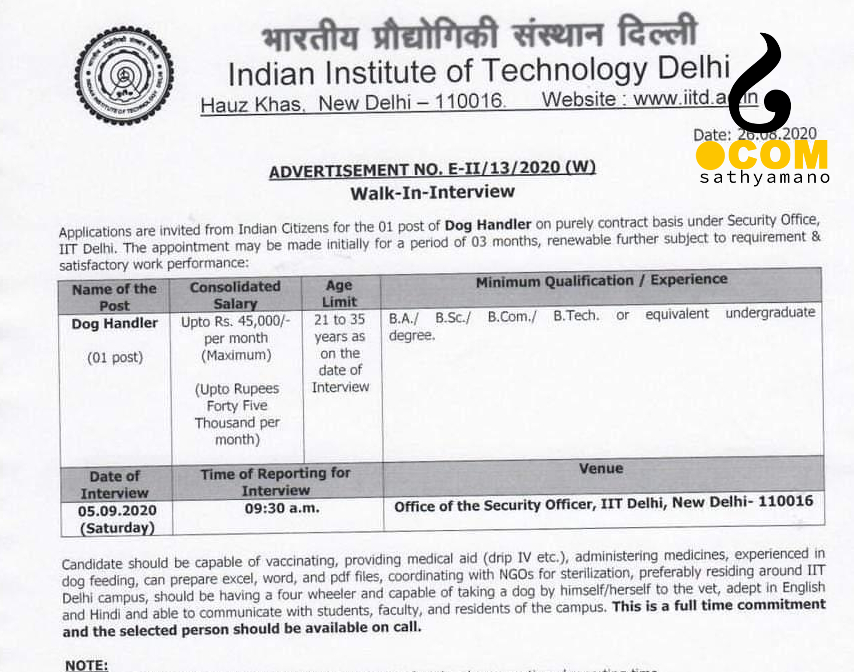 On August 26, IIT Delhi put out a notice inviting applications for the post of 'Dog handler'. The job advertisement quickly became a topic of discussion as it stated that the applicant would require "B.A/B.Sc/B.Com/B.Tech or any equivalent undergraduate degree" for the position. Other qualifications included having a four wheeler and capable of taking a dog by himself/ herself to the vet. Many started criticizing the hiring process, while many others wondered it it was fake.
Whats the truth?
The advertisement is true. But the qualifications demanded in the ad was a mistake by the officials. In a statement issued on Sunday, the institute said, "In reference to a job advertisement dated August 26 for a post titled "Dog Handler" (on a contractual basis), IIT-Delhi would like to clarify that the minimum qualification as mentioned in the advertisement got inadvertently copied from another job post. The qualification intended in the advertisement was 'Bachelor of Veterinary Science'."
The institute has currently cancelled the recruitment process and it would be starting a fresh recruitment process in the next few days.