The polygamy hoax on Eritrea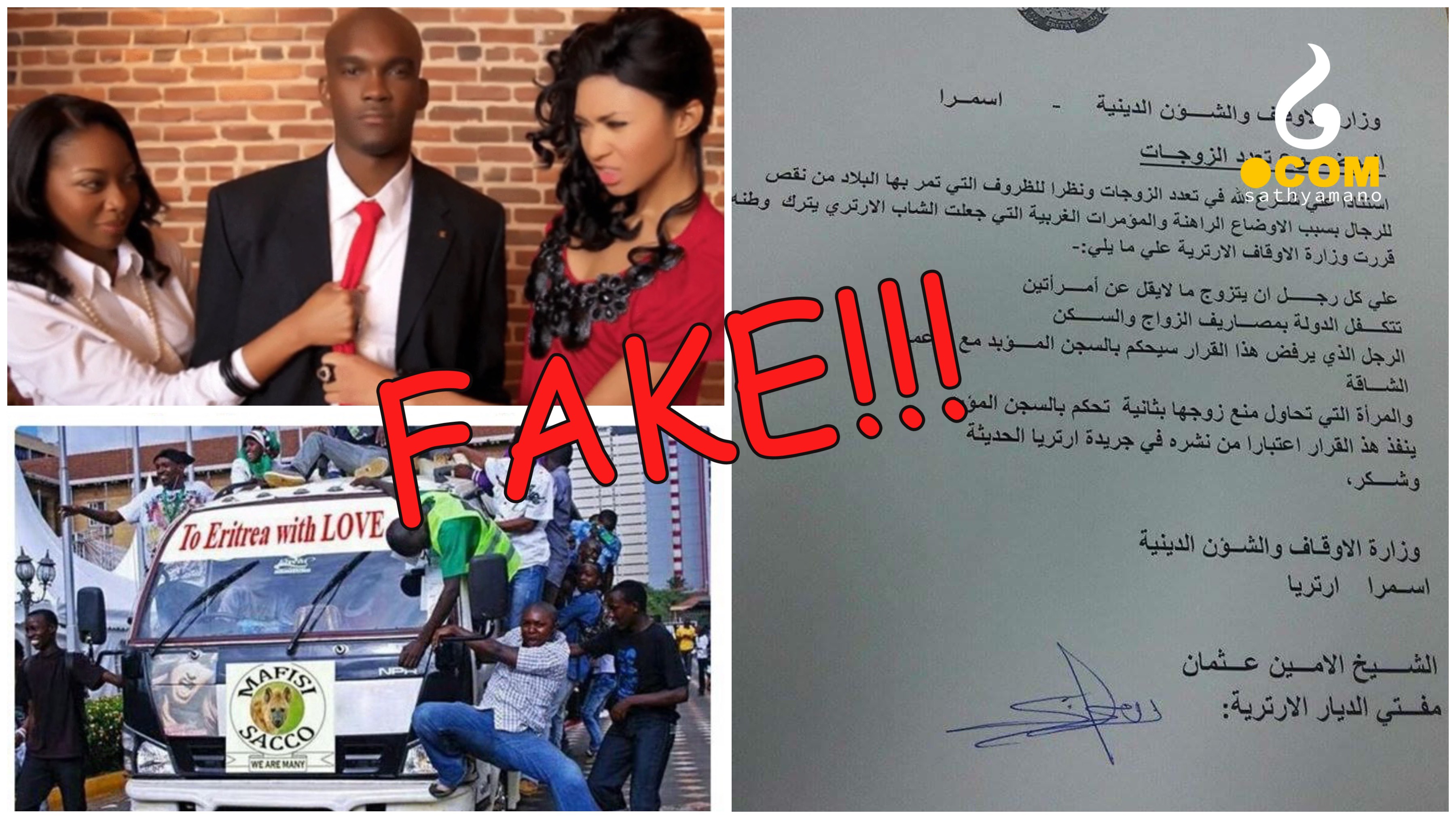 An interesting fake news from 4 years back has resurfaced which had resulted in some funny articles and photos. The news is that polygamy has been enforced by rule in Eritrea. The message says that men of Eritrea are legally bound to have 2 wives and if they don't, they could go to jail, even get a life sentence. The message also comes with an explanation for this weird rule. Apparently, the recent wars in the country has resulted in count of men coming down ala in the country and hence this rule.
Some forms of the message is also spreading with a supposed government letter head declaring this new rule.
The story is false. Polygamy is illegal in Eritrea(wiki)
The fake news was reported back in 2016 and somehow it has popped up again in India. Earlier, other countries including Iraq had been aimed with the same false story. Many Eritreans took upon their social media to tackle this fake news. Eritrean Minister of Information- Yemene G Meskel posted below on twitter.