Costco and Lowe's giving away free coupons: Scam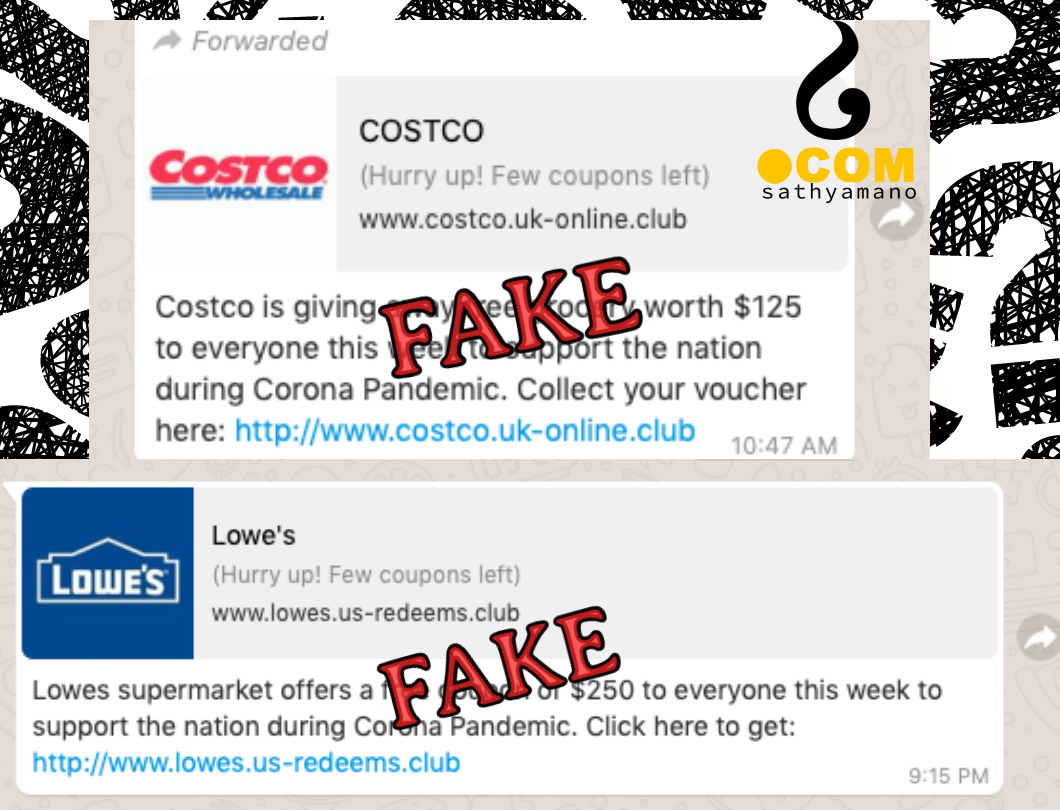 Corona has hit businesses all over the world badly. And they are on the way of comeback. All kinds of businesses are promoting their businesses with offers and discounts. May retailers are giving customer benefits in many ways to bring people back to their stores and also as a way to thank healthcare professionals and first responders.
"Costco is giving away free grocery worth $125 to everyone this week to support the nation during Corona pandemic". This message is spreading with a link to collect the voucher. Lowe's is also tagged to the exact same message with a $250 free purchase.
Both of these offers are fake. These are not from the official sites of these retailers. These are scams to lure audiences into the website and share personal details. Interestingly, once you enter, both these sites have the same interface, asking the same questions. Only difference being the company logo.
This is not the first time such fake messages have been tagged to these companies.
Next time you see such an offer, check the website link carefully before clinking. The name might be similar, but unless the site names exactly match, you are into a trap. Below are the official site links of both companies.