Older video spread as that of CDS helicopter crash that killed Bipin Rawat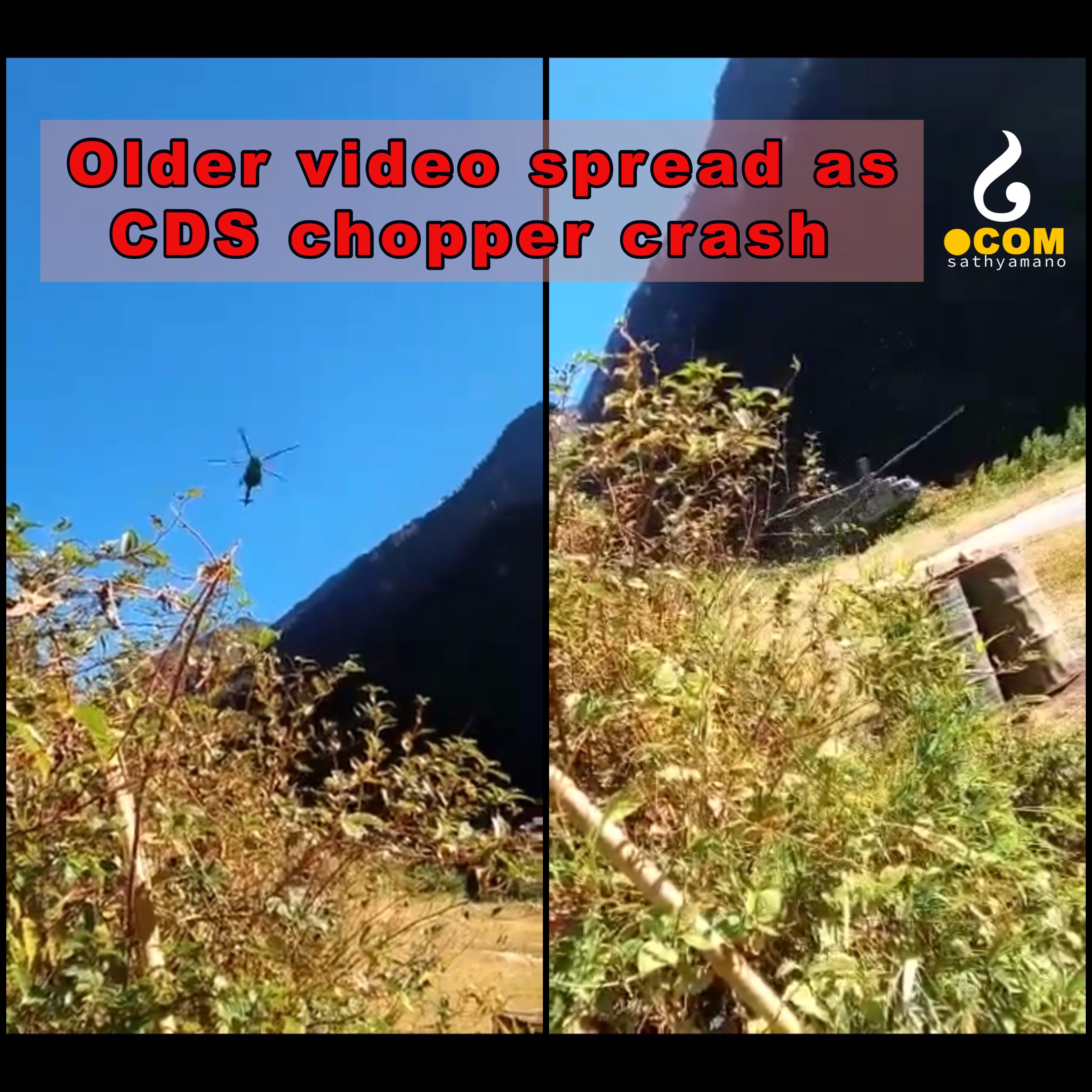 While the whole country is condoling the death of CDS Chief General Bipin Rawat, his wife Madhulika Rawat and 11 others who died during the crash of IAF helicopter Mi-17V5 near Coonoor in Tamil Nadu, quite a few are spreading a false video of a helicopter crash. Most seem to be sharing the crash without knowing that it's an older video.
As soon as our team got the video, it aroused our suspicions because of two details. The crash on video did not look fatal, but intact a soft but mistaken landing. Second is the fact that it has already been confirmed that today's chopper accident occurred due to foggy weather. The place in the video looks quite bright and sunny.
With that we went and searched google for like images and found an older video. The video is from Nov 18, 2021 and has been posted in twitter by Asian News International(ANI) and several others. The video is from another crash landing of IAF Mi-17 helicopter at Eastern Arunachal Pradesh. Everyone on board escaped with minor injuries.
Below is the original video.
— ANI (@ANI)
November 18, 2021