How cyclones are named?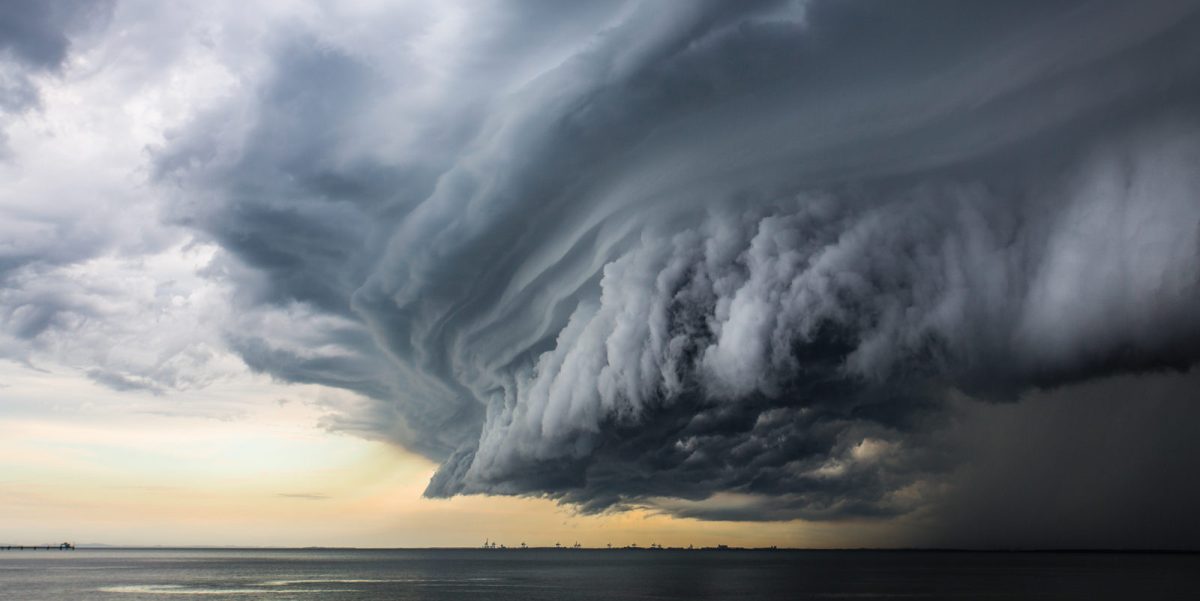 Cyclones are named so that they are easy to communicate and do not cause confusion when there are multiple cyclones occurring simultaneously. The naming of cyclones is handled by the location of the origin. Cyclones occurring worldwide, would be categorized based on the origin into these 9 regions- North Atlantic, Eastern North Pacific, Central North Pacific, Western North Pacific, North Indian Ocean, South West Indian Ocean, Australian, Southern Pacific, South Atlantic.
The Indian Meteorological Department handles the naming of cyclones whose origin is in North Indian Ocean region. There are 8 countries in this region-Bangladesh, India, the Maldives, Myanmar, Oman, Pakistan, Sri Lanka and Thailand. 8 names have been suggested by each country. As each cyclone occurs, the next name from this list is assigned to it.
The recent one 'Sagar' was suggested by India. The previous one 'Ockhi' was by Bangladesh. The one that is now hitting Mangalore coast is called 'Mekunu', a name given by Maldives. The next one will be named 'Daye'. Find the full list of names below.
Cyclones are named so that they are easy to communicate and do not cause confusion when there are multiple cyclones occurring simultaneously. The naming of cyclones is handled by the location of the origin. Cyclones occurring worldwide, would be categorized based on the origin into these 9 regions- North Atlantic, Eastern North Pacific, Central North Pacific, Western North Pacific, North Indian Ocean, South West Indian Ocean, Australian, Southern Pacific, South Atlantic.

The Indian Meteorological Department handles the naming of cyclones whose origin is in North Indian Ocean region. There are 8 countries in this region-Bangladesh, India, the Maldives, Myanmar, Oman, Pakistan, Sri Lanka and Thailand. 8 names have been suggested by each country. As each cyclone occurs, the next name from this list is assigned to it.

The recent one 'Sagar' was suggested by India. The previous one 'Ockhi' was by Bangladesh. The one that is now hitting Mangalore coast is called 'Mekunu', a name given by Maldives. The next one will be named 'Daye'. Find the full list of names below.

Names used from 2004 onwards

List 1

List 2

List 3

List 4

Onil

Ogni (last one in 2006)

Nisha (last one in 2008)

Giri

Agni (last one in 2004)

Akash

Bijli

Jal (last one in 2010)

Hibaru

Gonu

Aila

Keila

Pyarr

Yemyin

Phyan

Thane (last one in 2011)

Baaz

Sidr (last one in 2007)

Ward (last one in 2009)

Murjan

Fanoos (last one in 2005)

Nargis

Laila

Nilam (last one in 2012)

Mala

Rashmi

Bandu

Mahasen

Mukda

Khai-Muk

Phet

Phailin

List 5

List 6

List 7

List 8

Helen

Chapala

Ockhi (last one in 2017)

Fani

Lehar

Megh (last one in 2015)

Sagar

Vayu

Madi (last one in 2013)

Roanu

Mekunu

Hikaa

Nanauk

Kyant

Daye

Kyarr

Hudhud

Nada

Luban

Maha

Nilofar (last one in 2014)

Vardah (last one in 2016)

Titli

Bulbul

Ashobaa

Maarutha

Gigum

Soba

Komen

Mora

Phethai

Amphan

Source: https://www.metoffice.gov.uk/weather/tropicalcyclone/names
Source: https://www.metoffice.gov.uk/weather/tropicalcyclone/names