FAKE: PM Narendra Modi Top Contender for Nobel Peace Prize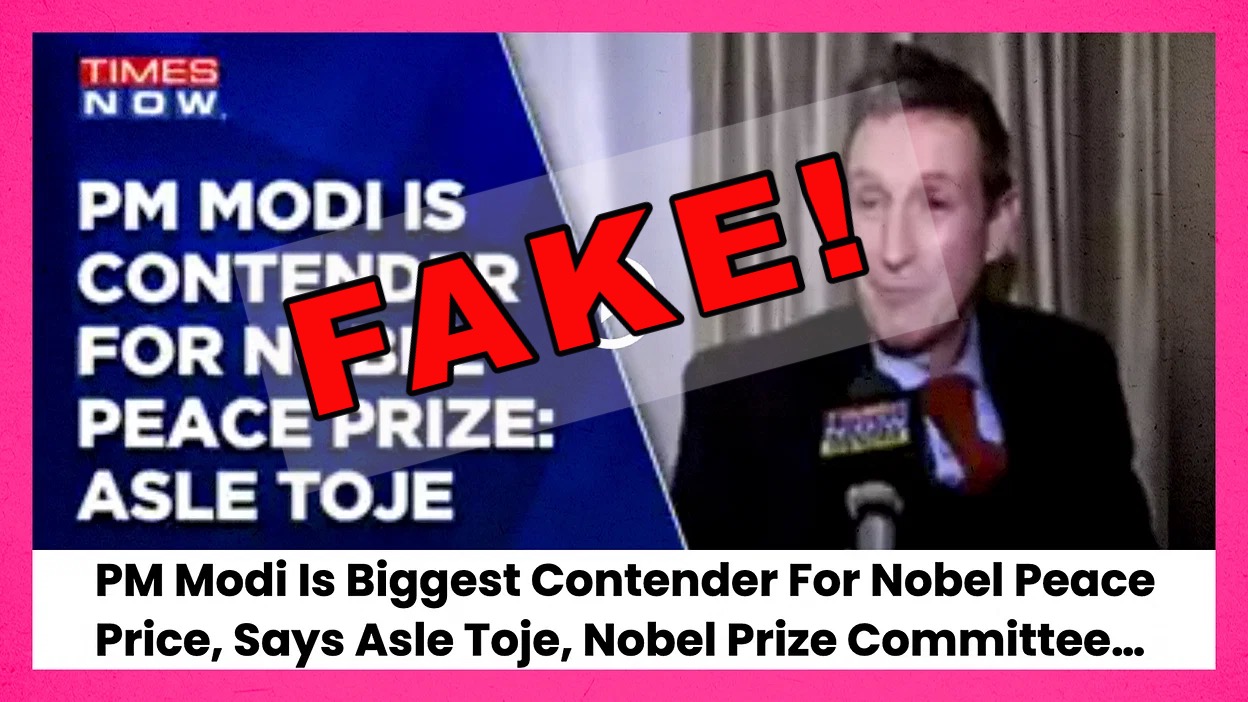 Several media TV channels and websites are hailing India's Prime Minister Narendra Modi as the biggest contender for Nobel Peace Prize. These media outfits sources these claim to an interview statement from Asle Toje, who is the Deputy Leader of the Norwegian Nobel Committee.
However, the news is fake and it seems media has twisted the facts around Asle Tone's statements that surely had praised Modi in his efforts in talking to Russia in the phase of Ukraine crisis. Asle Toje also praised how India has grown to become one the largest economies of the world.
But what Asle Toje did not say was that 'Prime Minister Modi is the biggest contender for the Nobel peace prize". Report from Times of India and TimesNow news are still available on the web. Economic Times page seems to have taken down this news. Several news report including Mathrubhumi have taken out their news.
Now, several other news agencies including Zee News have done fact checks and confirmed that no such statement was made. When asked about Modi as a contender for Nobel Peace prize, "Any leader should try to do more for peace in the world to deserve this award. But, the work comes first and the world comes later," said Toje.