FAKE: Joe Biden about extra terrestrial origin of recent unidentified aerial objects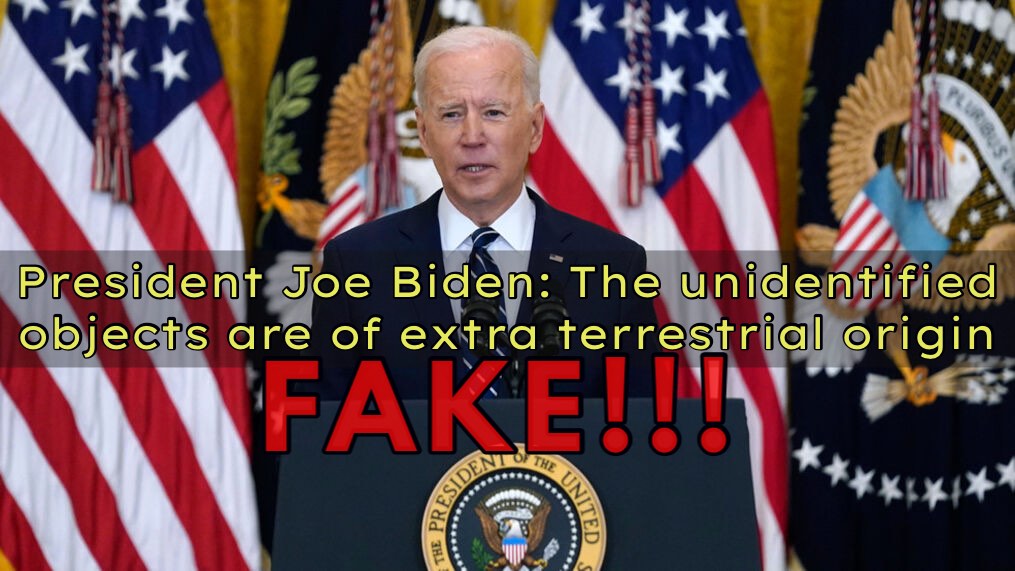 The unidentified aerial objects that the US military shot down was the point of discussion for a few days. There were many theories on the origins of these flying objects. One of the videos that was being spread had President Joe Biden confirming these to be of alien origin.
In the 36 second long video clip that was shared in Tik Tok, Biden can be heard saying "I am here today to inform you that a number of unidentified flying objects have appeared over many parts of our country. Though their exact origin remains to be fully determined, the FBI has informed me that it is very likely that these are visitors of extraterrestrial nature".
The video is a digitally manipulated one. The audio seems to be a generated one running over a visual of another press meeting from President Joe Biden. White House Press Secretary Karine Jean- Pierre confirmed that there is no extra terrestrial activity behind the aerial objects that were shot down(source)