Elon Musk, Bill Gates and Jeff Bezos' Twitter hacked with Bitcoin scam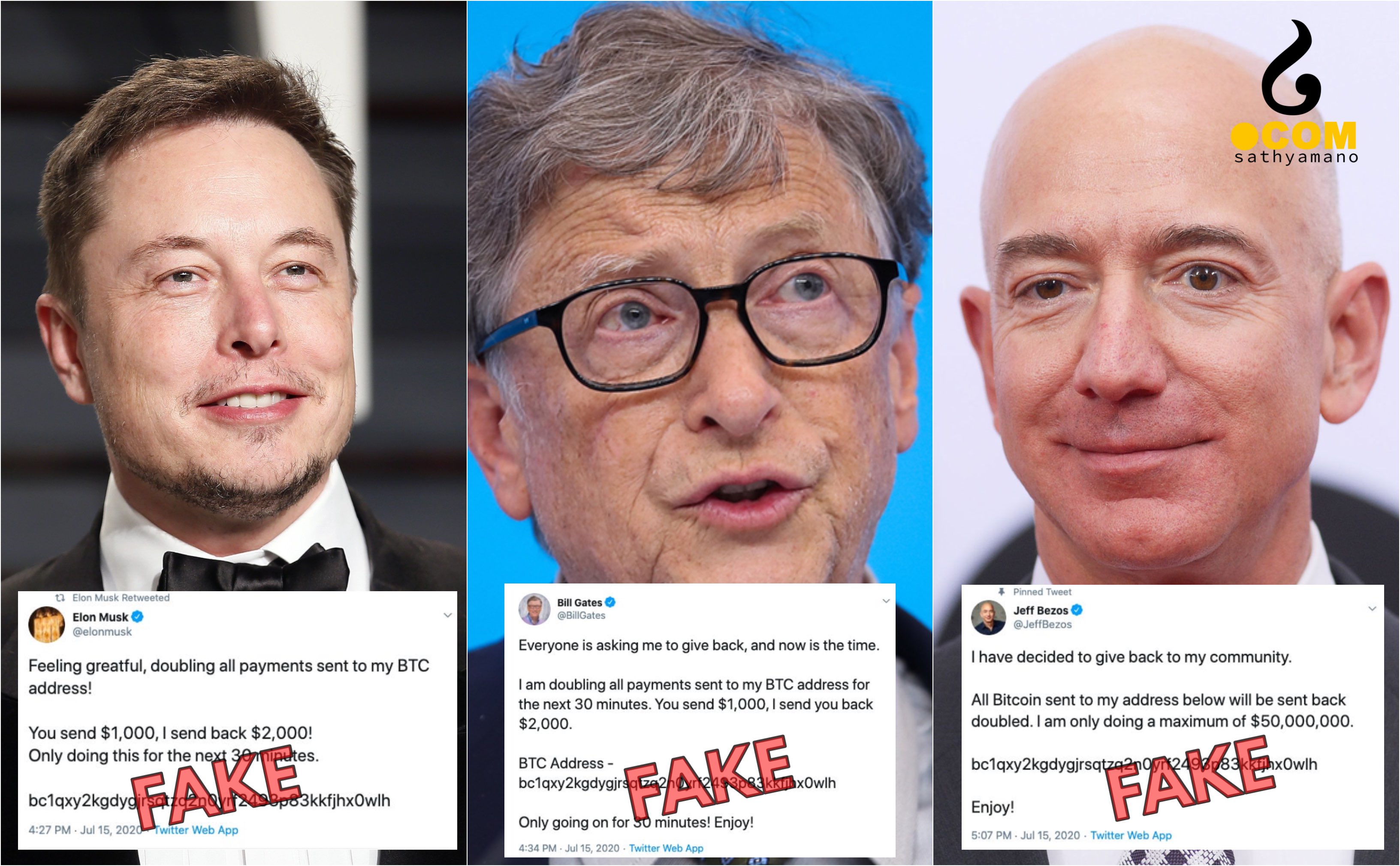 On Wednesday evening, Twitter accounts of many well known public figures were hacked to post a large scale bit coin scam. Many Twitter accounts including those of Tesla Chief Executive Elon Musk, Microsoft founder and billionaire philanthropist Bill Gates, Amazon founder and entrepreneur Jeff Bezos, Democratic presidential candidate Joe Biden were seen posting the below message
"I am doubling all payments sent to my BTC address. You send $1000, I send back $2000"
Some of these messages claimed to be as a relief for the hardships of COVID. The post had a bitcoin address along with it for the willing audiences to send the crypto currency.
It is unclear, who is behind this widespread scam. The attacker seems to have targeted verified Twitter accounts. Twitter has confirmed about the security incident and has commented "We are investigating and taking steps to fix it. We will update everyone shortly". All the tweets remained several minutes on the respective accounts before being deleted.
Other accounts that were hacked include billionaire investor Warren Buffett, official accounts of financial services and crypto exchanges like Cash App, Ripple, Binance, and Coinbase.
Accounts of companies like Apple, Uber also are victims of this cyber attack.
Twitter has also regulated access on all the accounts.