WHO PROTOCOL FOR LOCKDOWN IN INDIA- SATHYAMANO?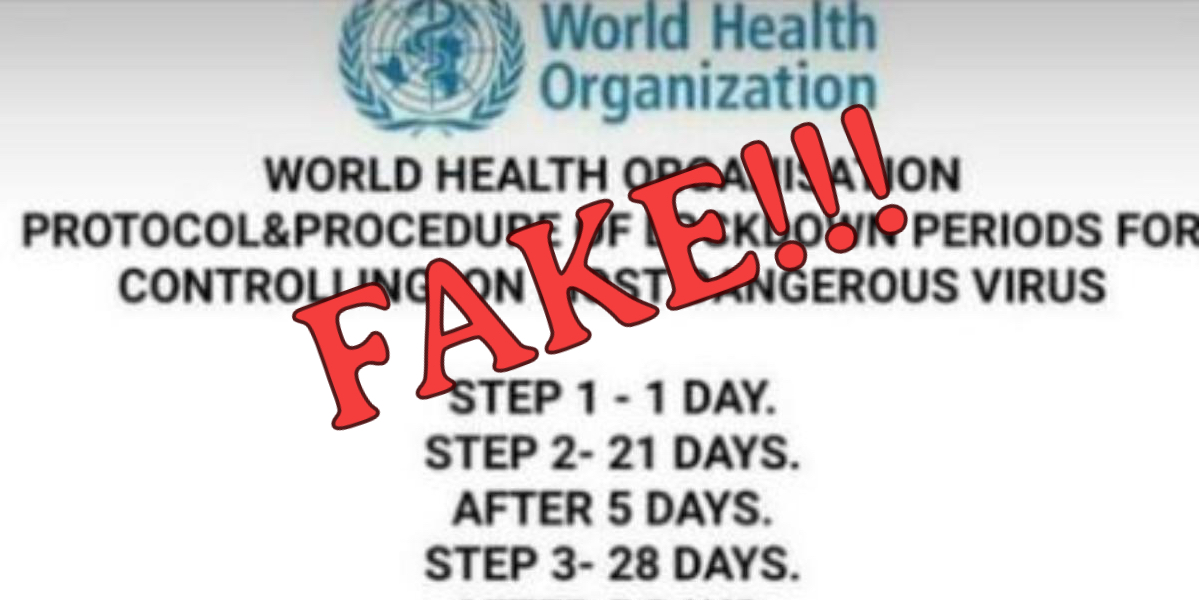 When the whole world is facing the horror of COVID-19 Corona virus, there are several fake news manipulating this scare. One such message is shown above. The message claims that WHO has provided a precise plan for lockdown to tackle this Corona virus. The protocol seems to only have a few lines mentioning the days for lockdown at each stages. Some versions of the post said that this procedure was WHO's suggestion specific to India and India has started that.
We did a check and the answer was easy. It is FAKE. The grammatical messages in the forward was a big indicator, but a simple search landed us to the WHO INDIA page. The page confirms that no such advisory or protocol have been advised by WHO. You can refer to the WHO site page below.