What is UIDAI number doing in your phone?
Updated on Jan 09 2019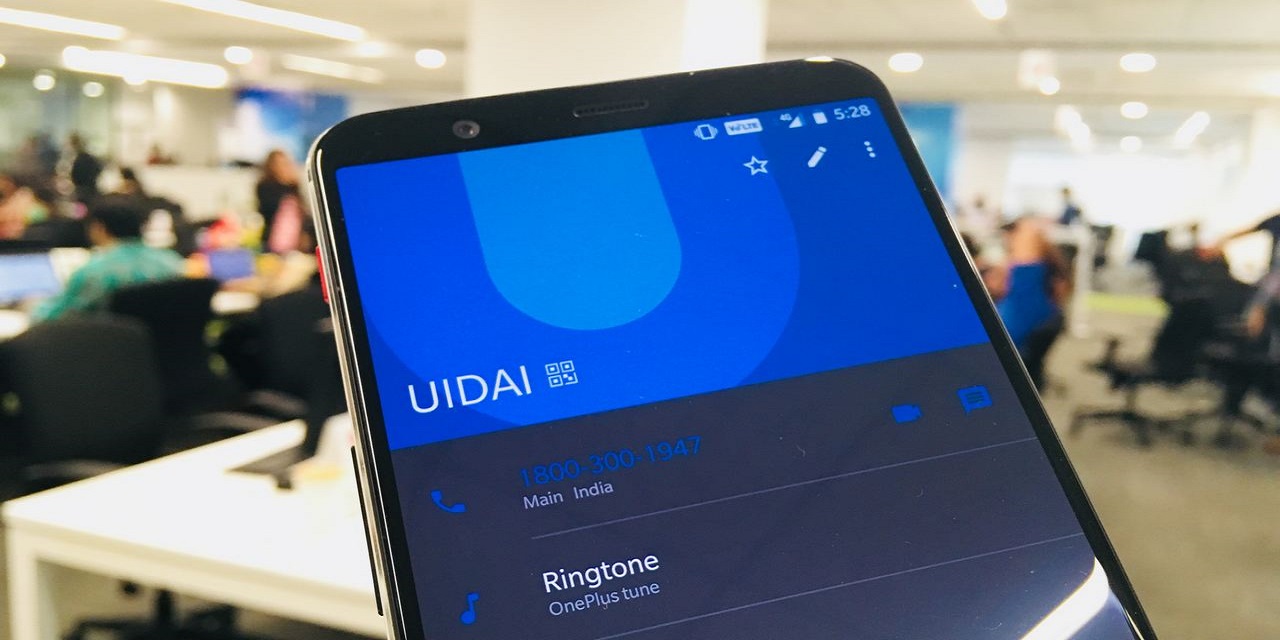 In August of 2018, smart phone users in India were seriously disturbed seeing an unknown number which had crept into their contacts. The number 1800-300-1947, saved with the contact name UIDAI was seen in almost all phones including Android and iPhones.
UIDAI(Unique Identification Authority of India) is the government agency that was behind the Aadhaar card which is a unique number that helps in identifying Indian citizens. Seeing a number saved in its name without the knowledge of customer seemed like the work of an expert hacker.
Even major news media spread the news as a possible major nation-wide hacking attack on personal information of all mobile users. Since, Aadhaar card were already linked to bank accounts and other personal information, anything suspicious around Aadhaar card is sure to be treated with panic.
So, what is this number and how did it get into your phone? Is a mastermind hacker behind it?
The answer is that there is no security threat and Google was behind this.
The phone number is actually an old UIDAI help line number. Initial investigations obviously, was targeted towards UIDAI agency and other parties involved with the Aadhaar card program. They denied any data leakage of personal information of the citizens also told they had nothing to do with saving the number in phones. They confirmed that there has been no instruction to any mobile service providers to put the number in customer contacts. Telecom service providers too said that nothing of this sort has been done from their side.
It was only the next day, that there was a confirmation from Google that the number was embedded into their operating system back in 2014 and has been there subsequently. A spokesperson from Google said "Our internal review has revealed that in 2014, the then UIDAI helpline number and the 112 distress helpline number were inadvertently coded into the setup wizard of the Android release given to OEMs(Original Equipment Manufacturers) for use in India and has remained there since. Since the numbers get listed on a user's contact list, these get transferred accordingly to the contacts on any new device"
So, this number would be there in any android phone created after 2014 and also if a person has transferred his contact list from old android phone to some other phone (IPhone or other OS phones).
Google apologized for any concern it has caused and confirmed it will work towards removing this in further releases of Setup wizard.
---