Whats the truth?: Guest workers on train from Kerala throwing food on Railway platform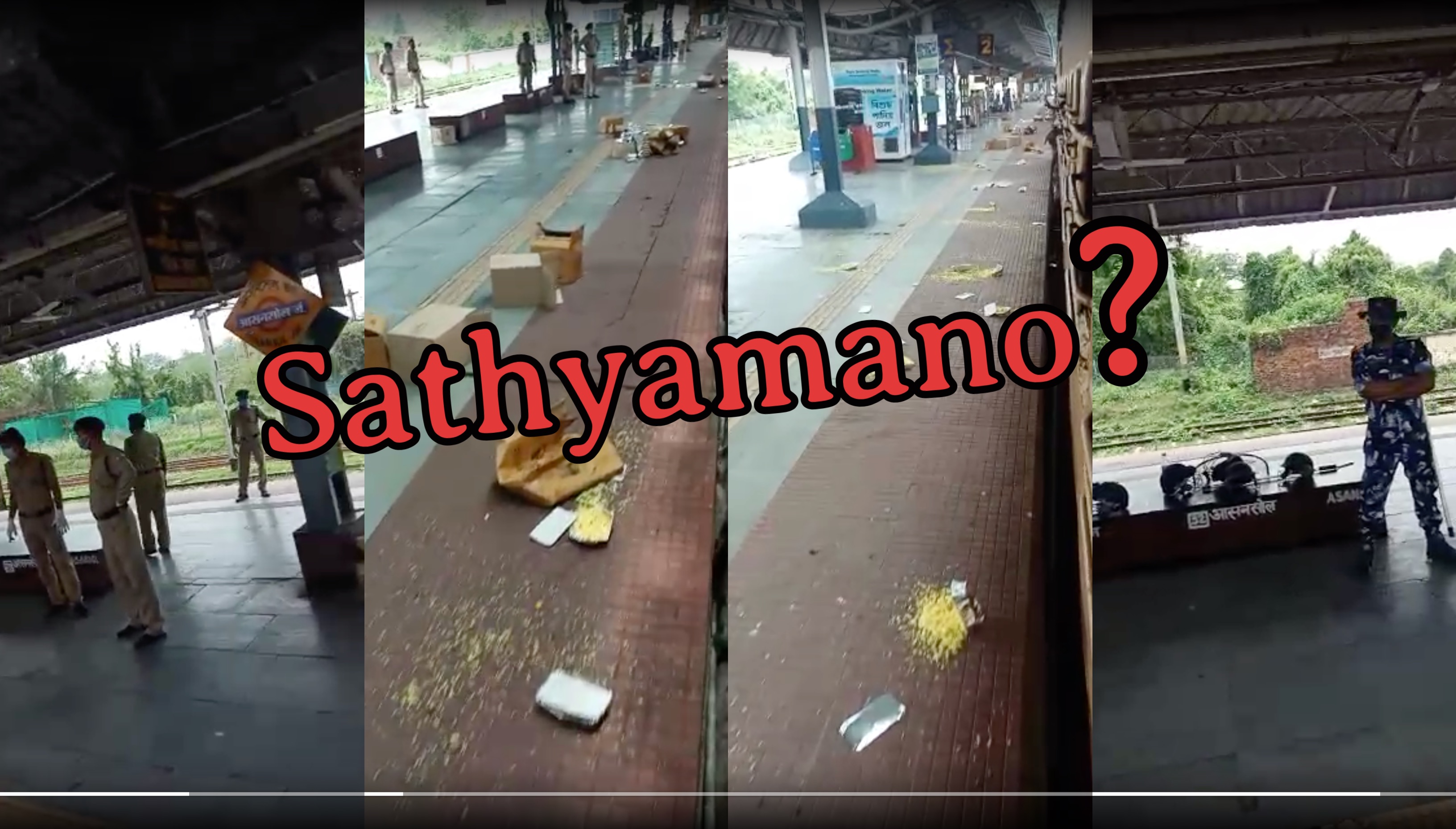 Corona related fake news is taking the stage again. A video of passengers throwing food on to the platform of a railway station is being spread with a disheartening story. As per the message shared along with the video, the incident is in Kerala where the migrant guest workers who are returning to their homes are unthankful to the government and are throwing away the food as a sign of mockery and protest. There were related news earlier that the migrant workers from Kerala are being carried in a non stop special train to their home states and the expense including food expense will be borne by the government. The video claims the passengers are ungrateful and even throws out the food that was provided by the government.
What is the truth?
The incident is true, but the message along with that is completely cooked up. We have confirmed that its the same train that left from Kerala few days back. But the seen incident is happening at Asansol Junction railway station in West Bengal. This is clear in the video, if you take a closer look at the above screenshot of the video. The train had stopped their for a few minutes to load packed food for the passengers. The passengers were not allowed to leave the coaches and buy food on their own, so as to avoid chance of Corona spread.
As soon as the train started the passengers started throwing the food out. Apparently the food was not fresh and was not edible. We have got news reports to confirm this complaint from passengers and they started protesting with 'murdhabadh' calls against the railway officials and police.
We are still waiting on official test results on the food and do not know when it will be out. But the story being spread is absolutely false and it only helps in spreading hatred.
The Times Now news report link is placed below.