Sudha Murthy's Train Ride story- What's the truth?
Updated on Sep 17 2019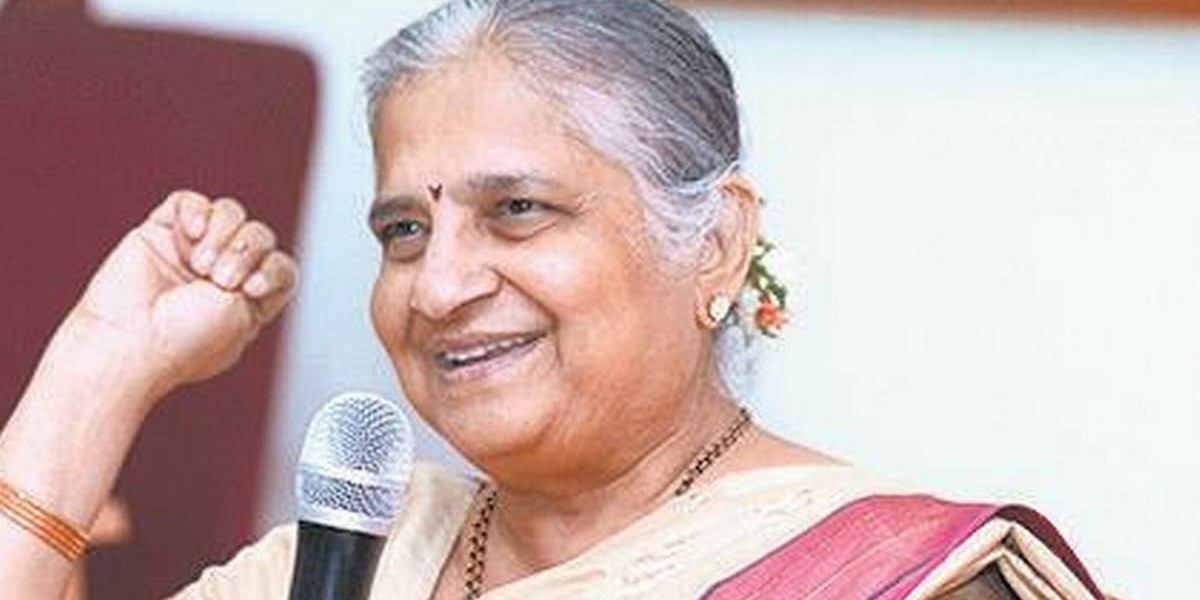 A short story about Mrs. Sudha Murthy is spreading in Whatsapp and other social media. The story, very briefly goes like this. "Mrs. Bhattacharya was travelling in a Mumbai to Bangalore train when a TTE (Train Ticket Examiner) caught a young girl named Chitra travelling without ticket, hiding. Mrs. Bhattacharya paid for the girl's ticket. Years later, when Mrs. Bhattacharya was in USA, she finds out that someone had already paid her restaurant bill. On enquiring, it was the small girl from the train whose name is Sudha Murthy now, wife of Mr. Narayan Murthy". The story is inspirational and touching. But, is it true? This is what few of our readers needed an answer to.
Sathyamano team did an easy check on the internet and found out the story is FALSE. The story is an altered version of a short story written by Sudha Murthy herself. The story taken from her own life is named 'Bombay to Bangalore' has been published as part of her book, a collection of stories titled 'The Day I Stopped Drinking Milk'.
The actual story is same as above, just that Sudha Murthy is the person who helped the girl on the train. She took the girl to an NGO and later sponsored Chitra to school and further studies till she got into a software company and became independent. Years later while Sudha Murthy was in San Francisco, USA, Chitra was there and she surprised Sudha Murthy by paying her hotel bill.
Its sure someone changed the characters for whatever intention and started spreading the story.
Here is a link to the original story and the publication.
---