New York Restaurant get License to Serve Human Flesh- FAKE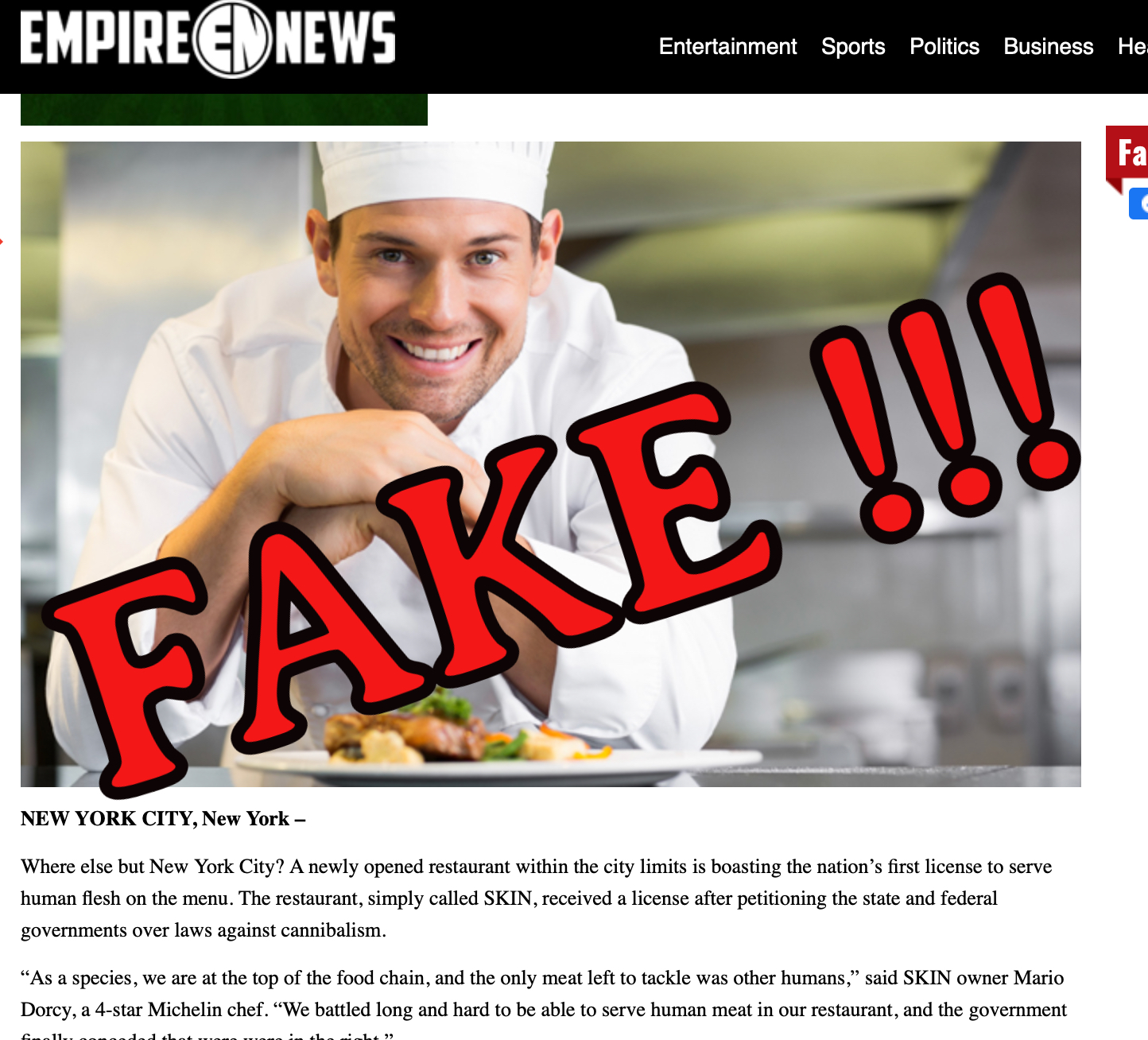 This is a news that makes many lose their appetite. As weird as it sounds, this is completely fake. This was first published in an online site named Empire News on March 15, 2016. The article slowly gained popularity and is still floating around causing people world wide come to bizarre conclusions about life style in New York and in the US.
The supposed news report claims that a newly opened restaurant in NEW YORK city has got the license approved to serve human flesh. The story goes on to claim that the license was approved after a petition to the state and federal governments over the laws against cannibalism. The hotel 'SKIN' is owned by a Michelin 4-star chef. The article is neatly written and includes several details that makes any one believe the words. Several other news reporting sites copied this to their pages, giving more flashy pictures. Full article- Empire News link
What is the truth behind this? It is fake. No such hotel, no such license given. Even the highest Michelin star is 3-star.
Empire News is a portal that publishes satirical content and no truth at all. According to the About/ Disclaimer page of the website, "Empire News is intended for entertainment purposes only. Our website and social media content uses only fictional names, except in cases of public figure and celebrity parody or satirization. Any other use of real names is accidental and coincidental."(Empire News Disclaimer)
The article is still up and continues to spread. So, the next time it comes around to you, you know to reply- Its FAKE.