TRUE? ICELAND declares all religions are mental disorders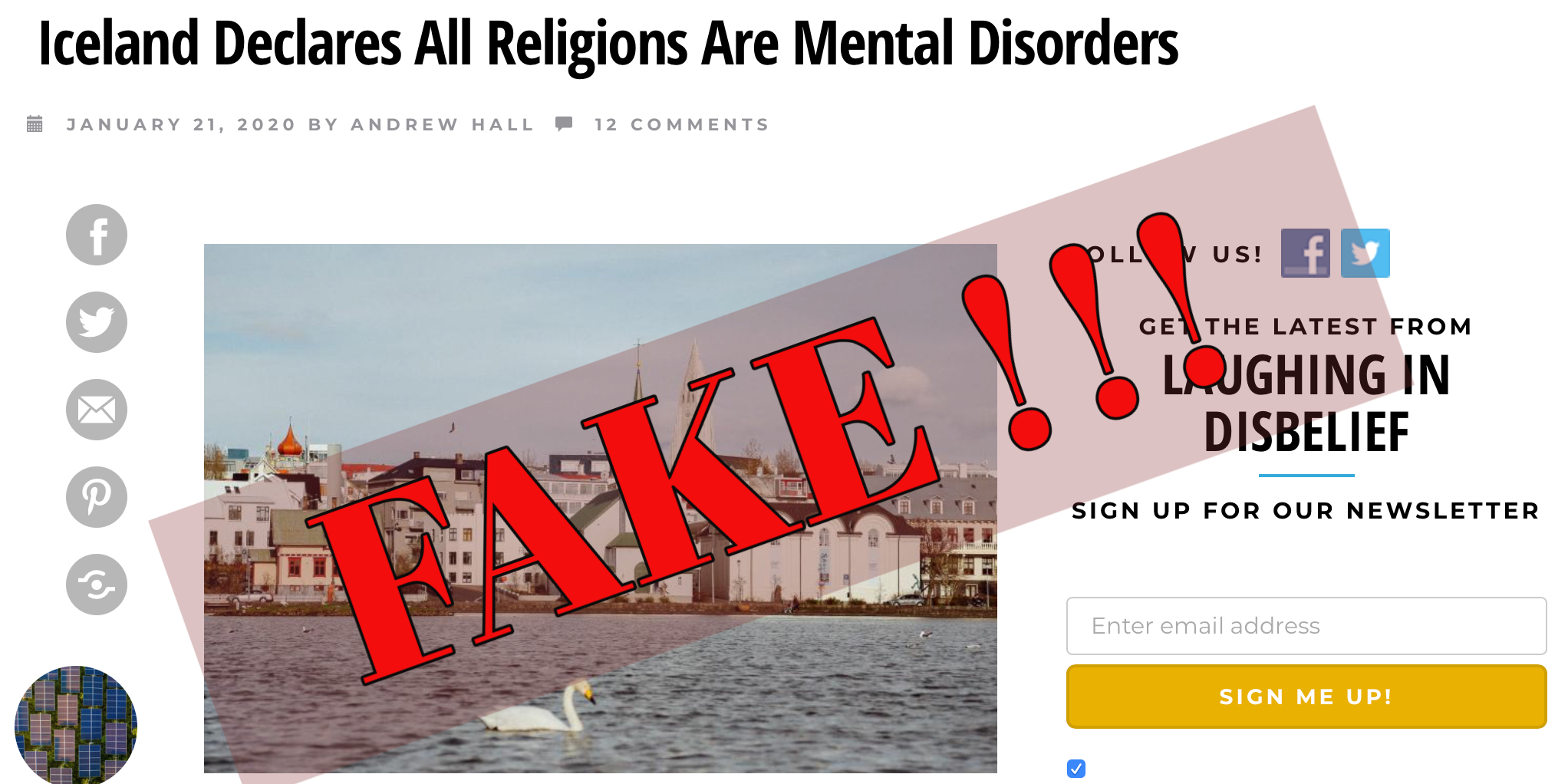 An increasing group of individuals are posting the new of "Iceland declares all religions are mental disorders". In light of the recent socio political issues surrounding religion, this news has gained more acceptance. The article also goes on to say that Iceland parliament voted that mental health warnings to be placed on all Bibles.
But, is this true?
NO. THE NEWS IS FALSE.
The news link above was published in thread "Laughing in Disbelief" in an online page 'www.patheos.com'. Patheos is a platform which is created to, in their own words 'Explore the world's faith through different perspectives on religion and spirituality'. Laughing in disbelief is their thread of blogs which are satirical in nature and are supposedly intended for fun.
The blog in question was published on January 21, 2020 and then gained interest of many.
However, if you move down the page, you can see the tags SATIRE.
The page is just supposed to be for fun.