FAKE: Video of Muslims Licking Utensils to Spread Corona Virus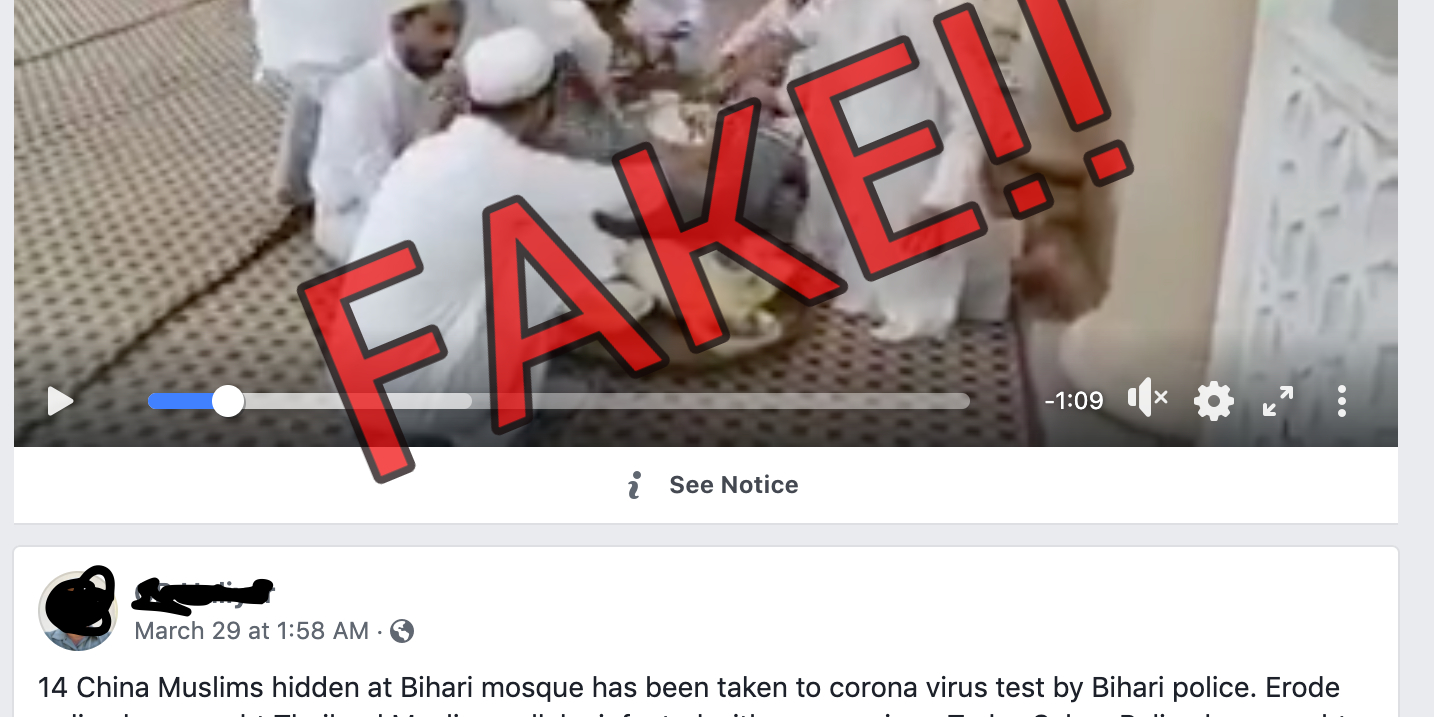 A video of a group of young muslim men licking utensils is being shared in social media with a dangerous tagline: 'Muslims licking plates to spread corona virus'.
We investigated on this obviously bizarre claim and found out that the tag is fake.
The forward message goes like this "14 China muslims hidden at Bihari mosque has been taken to corona virus test by Bihari police. Erode police has caught Thailand muslim mullahs infected with corona virus. Today Salem police has caught 11 indonesian muslims mullahs at Salem mosque. This video shows that they are applying and putting saliva on spoons, plates and utensils and Aldo they are in the intention of spreading corona virus disease. Nobody knows whats happening in the nation"
A simple google search on 'muslims licking utensils' gave us several links to different version of the video. Older posts from 2018 mocking the food habits of these muslims posted in 2018 and 2019 gave a confirmation that the video is not new. Upon checking further we found a footage with some useful description.
The description and comments of above video and several youtube videos suggested that these are muslims from the Dawoodi Bohra community. Further related searches on Dawoodi bohra community gave light on to their principle of NO FOOD WASTAGE. A simple and needed principle has been practised at its extreme levels within this particular Bohra community. What you see in the video is actually an act to avoid even the minute food wastage.
The video is old and in no way linked to corona virus spread. We assume this has been manipulated to cause hatred among communities and many innocents are falling prey for this.
Some facts on Dawoodi Bohras below. They have a strict policy on food wastage.
The Dawoodi Bohras are a sect within the Ismā'īlī branch of Shia Islam. The largest populations of Dawoodi Bohras reside in India, Pakistan, Yemen, East Africa and the Middle East.(Credit: Wikipedia)
During a community meal, food is not served until all eight diners are present, because "the portions served are just right for eight", according to Priya Badshah, a ­Mumbai-based mother-of-two. Each dish is placed in the centre of the thaal and every member pulls his or her share. Bohras have a no-wastage policy. Not a single grain of rice is left on the plate when it is taken away(Bohra Meal habit)