DR. A P J Abdul Kalam's elder brother repairs umbrellas- FAKE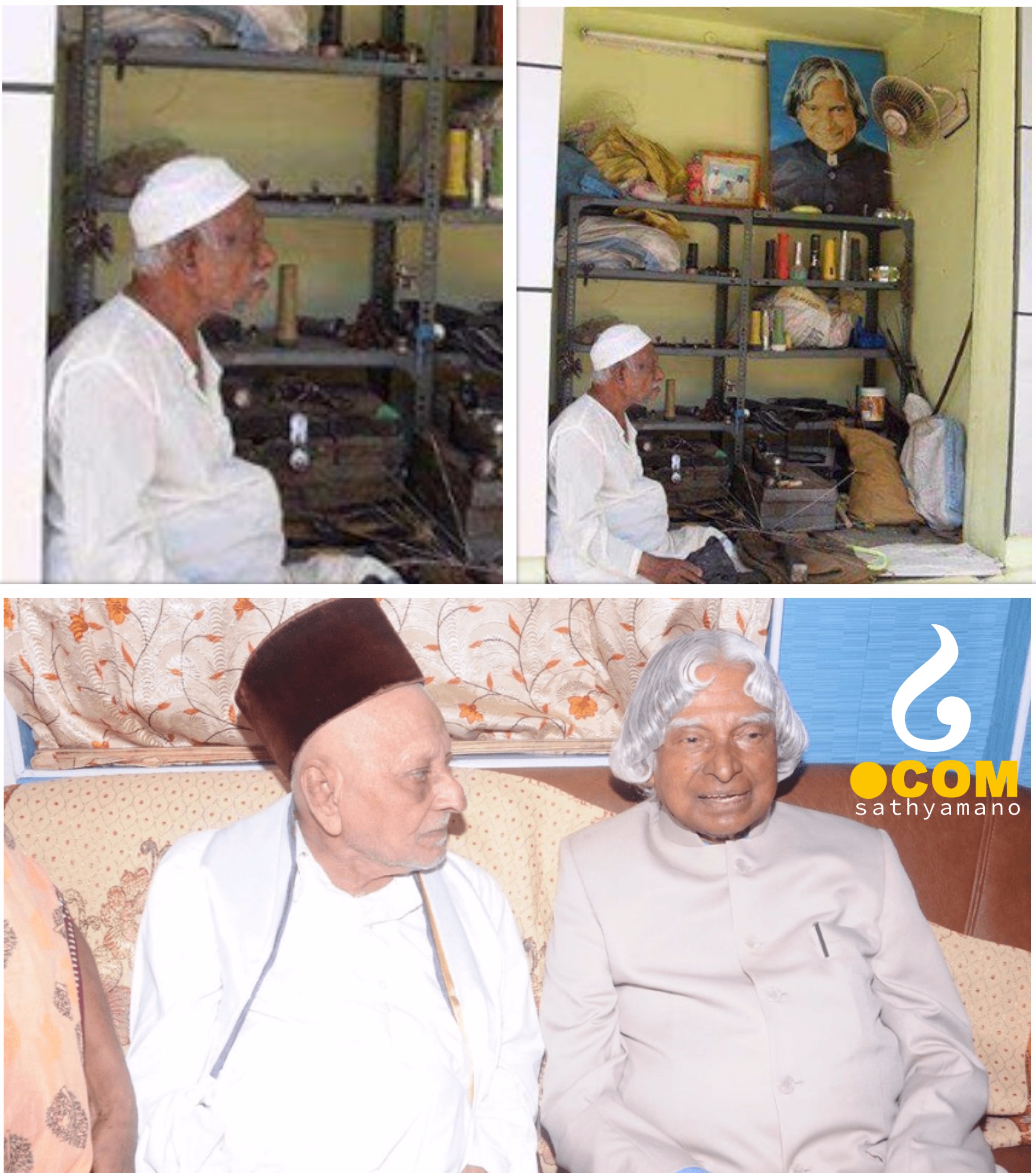 The first picture has been shared on social media widely, with the caption "Dr. A P J Abdul Kalam's elder brother owns an umbrella repair shop".The photo of the elderly muslim man sitting in front of a repair shop went viral over the internet. A framed picture of Dr. A P J Abdul Kalam can also be seen placed inside the repair shop. The messages also says that the family is still poor because of Dr. A P J Abdul Kalam's honesty and not using his power and influence to earn wealth.
The story is FALSE.
This photo surfaced in the internet after the demise of India's 11th President, Dr. Abdul Kalam, on 27th July, 2015. It quickly became a sensation over the internet and was reported by many online media. Few of the initial reports and Facebook posts are still available.
The bottom picture shows Dr. Kalam with his elder brother, Mr. APJM Muthu Meera Maraikayar. He is currently the member of trustees of the APJ ABDUL KALAM FOUNDATION
There are no reports that he owned or worked at an umbrella repair shop. The source of the picture is also not reported and it seems to be a hoax. Also, from comparing the 2 pictures it is evident that the person in the claimed picture is not Abdul Kalam's brother. Mr. Muthu Meera Maraikayar celebrated his 103rd birthday last November.